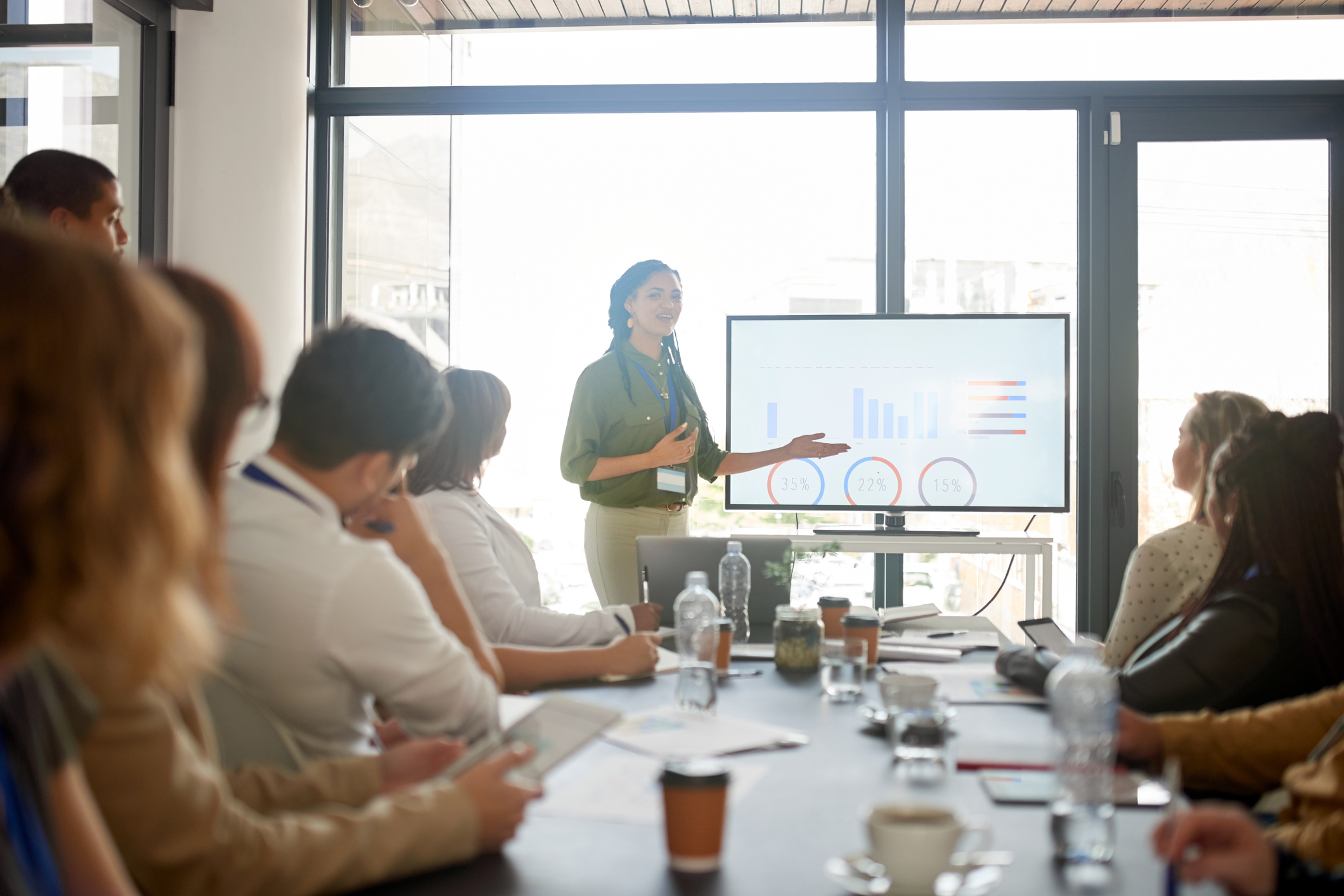 Selecting a new corporate business software solution is a complex and daunting task that will have financial and operational effects for years to come. It is a significant investment and surprisingly few organizations commit the proper time and resources to enable an informed and successful decision.
Many reviewers come into the selection process making common sense assumptions that leading software solutions come standard with many or most "best practice" features and functions appropriate for their industry. This assumption also enables them to jump to the next logical conclusion that all things remaining the same, price is the driving decision factor, especially if Procurement is tightly controlling the process. This is quite a leap considering the low average rate of success and client satisfaction with software implementation projects in general.
Traditionally organizations believe watching a software sales demo will drive the decision in selecting a solution. History has proven that choosing a software solution solely based on a canned sales demo can be a frustrating and expensive mistake. Clients are often distracted and overwhelmed by bells and whistles instead of concentrating on features and functions that support and improve future state processes. Elements that represent increased cost and risk to the project are often glossed over.
Another common issue is that operational managers are made responsible for software selection with little to no direction or in-depth understanding of how it might support or affect strategic priorities and initiatives. They also have day jobs and are often are torn between getting that done and staying engaged in the selection project to document processes, evaluate vendor RFP responses, and attend vendor software demos. This can result in a narrow focus that may have unintended consequences downstream. It is also not unheard of for a manager to have a pre-conceived notion of which solution they prefer, which may cause them to inadvertently ignore details and demos of other solutions resulting in skewed selection scoring results.
A more difficult scenario is when IT or Procurement tightly controls the selection process and allows little to no direct vendor engagement with the business. Lack of early and sustained input from the business often results in a significant miss on satisfying business requirements, improving processes, and driving user adoption of the new solution.
The average Real Estate Integrated Workplace Management Solution (IWMS) implementation lifecycle ranges from 4 months for a basic, light configuration, minimal to no data migration or integrations of one module to 18+ months for a multi-module, high complexity implementation with data migration and integrations. That is a lot of time, energy, and money that could be wasted by making the wrong solution selection decision. Investing the time, energy and resources necessary to architect an appropriate foundation and business process framework, one that considers current and future business needs, will pay significant dividends in the long run.
Properly addressing the selection of a new solution requires the dedicated time and attention of both strategic and operational members of the client team to discover and document corporate objectives and initiatives and strategic and operational level business processes both current and future state. The word "dedicated" is the key.  If the expectation is that managers will work it in as time allows, the project will likely fail to deliver on expectations. If the client team selected does not have the time and corporate backing to support the selection process effectively, the client leadership should decide to temporarily reassign their current workload, assign more available team members, or delay the project until such time when stakeholders can collectively regroup and resume the project.
A better practice that drives a higher probability of success is to hire an independent consultant with experience in solution selection projects and let them guide you through this difficult journey. Client team availability and participation are still critical, but the major benefits of hiring a consultant are experience, transparency in driving the process for you, and unbiased analysis and opinions to help the make the final selection decision easier.
An experienced consultant will start by reviewing or helping you define your organization's corporate goals and operational measures and metrics, as well as other objectives or initiatives that may affect or be affected by the solution selected. Each stakeholder group's business requirements are reviewed or discovered in the process; followed by business importance and criticality rating. Requirements for data sharing internally and between other business systems will also be addressed, as well as any reporting and analysis needs.
Other important considerations in the overall cost versus benefits analysis are deployment options for the proposed solution (on-premise, in the cloud, or hybrid), existing and planned IT infrastructure, planned growth into currently out of scope solution modules, and any regulatory compliance requirements.
Once the above information has been collected, a request for proposal (RFP) is sent to a list of leading vendors. Vendor responses are then scored using a standard rating template and the list of potential vendors is pared down to a shortlist for a more in-depth review of how each solution satisfies the business and technical requirements. This is the point where the software vendors will come in to deliver the sales demo. Many times, emphasis is placed on colorful and flashy components, but reviewers leave confused about what they did and did not see as it applies to their business requirements.
A savvy consultant will work with the client team to develop real-world scripted scenarios that will demonstrate how each proposed solution satisfies the business and technical requirements across the entire lifecycle of the processes in scope. Demoing every single feature and function in the requirements list is not practical as configuration may be required, but a demo can be scripted so that reviewers will see a consistent theme in each presentation and will be enabled to make a like-for-like comparison on key points and make an informed decision about how a day in the life will look and feel in the proposed solution. The consultant will also help you draw out whether what was shown represented the unmodified as-shipped solution or configurations or customizations that were done specifically for the demo.
The demos should be scored using a standard scoring template for each vendor presentation. The consultant will provide the template, train the reviewers on how to use it, advise the vendors on how it will be used, compile the results, and produce a final report once all demos have been completed and the scoresheets tallied.
The consultant will also help you contact and communicate with a minimum number of client references supplied by the shortlisted vendors. Rarely will a vendor supply a reference that they do not expect a positive response from, but the consultant will help you structure questions that drill in to the day-to-day stresses of the implementation project such as how the vendor handled process and planning workshops, testing and defect resolution, how they handled items out of scope, and how well their training prepared users for quick adoption.
Once the results of the scoresheets, RFP reviews, and any other selection components have been compiled, the consultant will present the final conclusions along with their own recommendations to the selection team for final review and signoff. At this point the consultant will either disengage or move on to support the solution implementation phase.
Client organizations purchase or upgrade business systems once every six to eight years. Solution Consultants help a minimum of six to eight client organizations per year implement new business systems. Clearly the consultant is most qualified to help guide your organization through the software selection journey. The EBUSINESS STRATEGIES team is well prepared to drive your next software selection project to success, contact us.