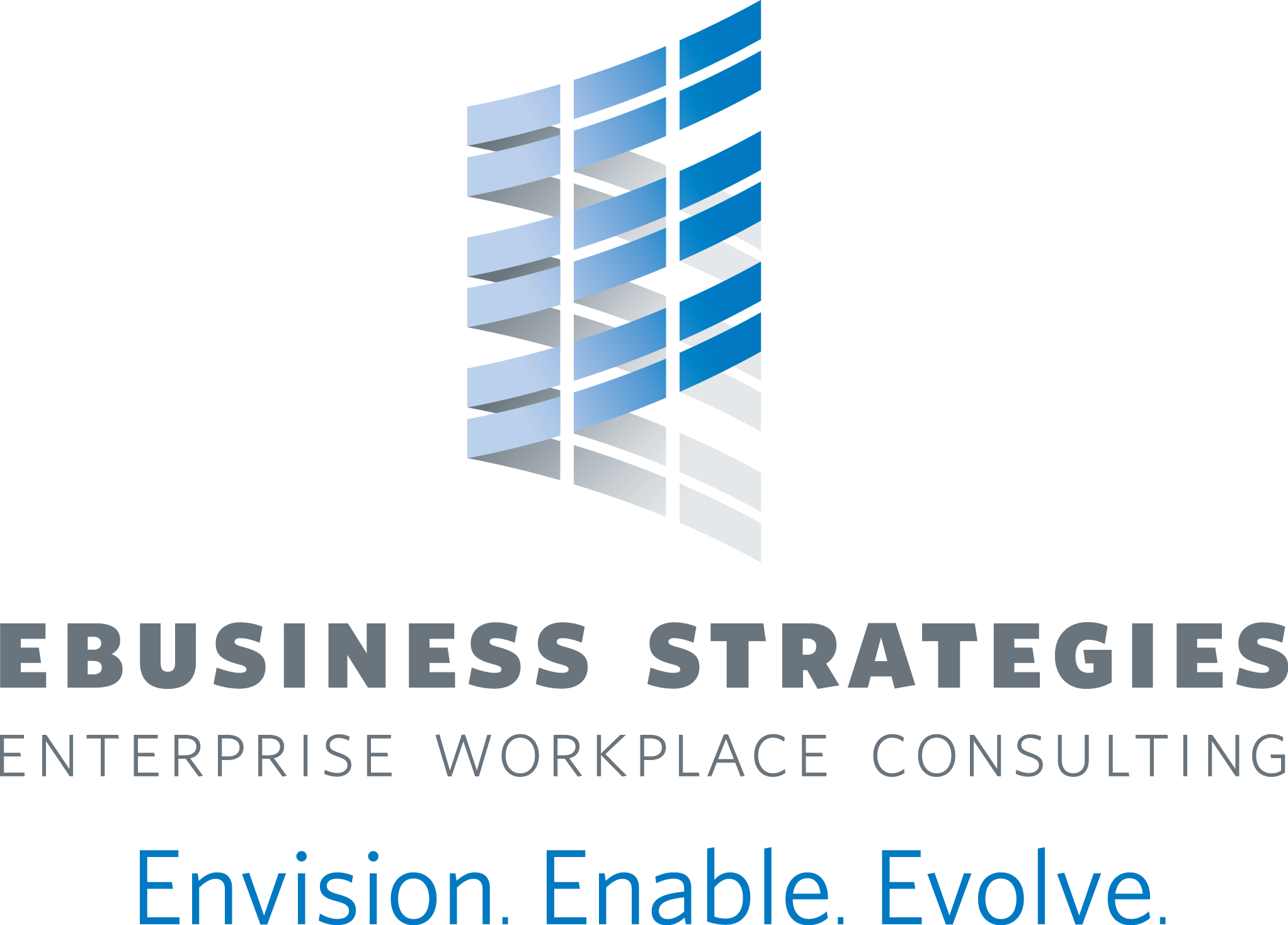 EBUSINESS STRATEGIES is a strategic consulting services firm providing Corporate Real Estate and Workplace Management services. We help our clients develop and articulate an enterprise-wide facilities strategy, standardize business practices, and select, align, and implement technology solutions. We bring a unique blend of business, process and industry, and change management expertise to each of our projects. Our services provide decision-makers with efficient access to the critical data that supports strategic and tactical decisions. We firmly believe that a successful Corporate Real Estate organization must be focused on an intelligent business strategy that addresses the organization's true business requirements. EBUSINESS STRATEGIES delivers on leading practices in support of Corporate Real Estate and Workplace Management services.
We help our clients with:
Strategic Organization Initiatives
Business Process Optimization
Technology Selection, Alignment, and Implementation.
Our clients receive value as we:
Streamline and Standardize their Business Processes and Systems
Implement Leading Practices
Significantly Reduce Overall Operating Costs.
Founded in 2000 and headquartered in Houston, Texas, our global clients span industries including finance, oil and gas, telecommunications, retail, technology, and manufacturing. EBUSINESS STRATEGIES Advantages
Business Transformation Leadership – our structured change management practice drives success in strategic, organizational, and operational business transformations.
Industry Based Consulting Experience – bridging the business process and technology gap – a unique and necessary partner skillset.
Unique e3 Implementation Methodology – decreases time to value by reducing the implementation timeframe while providing interactive client participation throughout the entire process.
Library of Industry Leading Practices – includes 130+ processes and allows clients to meet time frames at a lower cost. Clients have seen annual ROI's as high as 35%-45%.
Full Range of Services – strategic planning, requirements definition, quick start and customized implementations, managed services, technology audits, and roadmap planning.